StarLicense Server for Windows v1.40 Release Notes
April 2020
Introduction
StarLicense for Windows is a license server for StarQuest products, including StarSQL. A client uses TCP/IP to connect to the server to obtain a product license. The client may be an application running on the local or another Windows system, an application running on a UNIX system, or a Java application running locally or remotely.
Setting up a StarLicense server allows centralized management of the licenses and allows an organization to take advantage of floating licensing available for client computers running StarQuest software.
The following topics are addressed in these Release Notes. Refer to the StarLicense for Windows Quick Start Guide for detailed information about installing StarLicense Server for Windows for the first time, and refer to the StarLicense Manager Help for detailed information about using the StarLicense Server for Windows software.
What's New in this Release
Upgrade Considerations
System Requirements
Installing and Using the StarLicense Server for Windows Software
Known Issues
Release History
Contacting StarQuest
What's New in this Release
This release of the StarLicense Server for Windows introduces the following new features and improvements:
Upgrade Considerations
This section describes issues of interest for users who are upgrading from a prior version of StarLicense Server for Windows.
Save your current StarLicense configuration before upgrading from versions of StarLicense prior to v1.22.
System Requirements
You can install and run the StarLicense Server for Windows on:
Windows Server 2008R2sp1, Server 2012, Server 2012R2, Server 2016, Server 2019
Windows 7sp1, 8, 8.1 or 10
We recommend installing the latest Windows updates. For Windows Server 2012R2 and windows 8.1, the April 2014 update rollup for Windows RT 8.1, Windows 8.1, and Windows Server 2012 R2 (2919355) is required.
StarLicense Server for Windows requires the Visual C++ 2015/2017/2019 runtime. The StarLicense installer will install the Microsoft-supplied Microsoft Visual C++ 2015/2017/2019 Redistributable package if it is not already present on the system. The Microsoft Redistributable package will remain on the system if StarLicense is upgraded or uninstalled.
This information supercedes the system requirements documented in the Help file.

Installing and Using the StarLicense Server for Windows Software
Known Issues
Eventlog Messages
If you are upgrading from an earlier version of StarLicense Server, you may see the following text (preceding the actual message text) in StarLicense messages in the Application Event Log:
The description for Event ID ( 100 ) in Source ( StarLicense ) cannot be found. The local computer may not have the necessary registry information or message DLL files to display messages from a remote computer.
To resolve this issue, use regedit to modify the registry value HKEY_LOCAL_MACHINE\SYSTEM\CurrentControlSet\Services\Eventlog\Application\StarLicense\EventMessageFile and change the value from <Installdir>\starlicense_service.exe to <Installdir>\starlicense-service.exe - i.e. change the underscore character to a hyphen.
Release History
This section provides information about problems or enhancements that are made available as "point releases" and major releases of the StarLicense Server for Windows software.
Version Number
Release Date
Significant Changes
V1.40.0406
Apr 2020
14283 - client connection other than StarLicense can kill License Service
build with vs2019 & IS2019r3
V1.38.0812
Dec 2016
13719 build StarLicense with vs2015 and IS2015
13783 StarLicense installer: update to InstallShield 2016
13830 Update VS2015u3 PRQ to latest version and fix registry condition
Update help file
V1.31.1130
Oct 2012
11868 x64 installer: put LogPath value in 32-bit registry area
12047 Update Windows help file for Manager to document new journal layout
12084 Installer: service eventlog message display problem
V1.31.1130
Nov 2010
11497 Server: notify clients when a license is removed from the server
V1.30.0725
Jul 2010
10222 Failover scenario fails silently if port 4997 is blocked
10934 Include in the journal log output the soft-license checkins due to timeout
10955 Expand timestamp resolution to milliseconds
10956 Change timestamp format to conform to ISO standard
11099 Create 64-bit Windows installer
11204 Installer: 32-bit installer should check for presence of 64-bit installation
11287 Identify service dependency (or implement retry) if nodelocked IP addresses not available
11339 Expand single character codes to full words
11342 Add subtype to journal/log to further elucidate reason for reclamation
11383 Journaling: record soft-license timeout (grace) value on "Service" entries
V1.21.1020
Oct 2009
10934 Include in the journal log output the soft-license checkins due to timeout
10957 Include "grace" period in journal output
10969 Windows Installer: update installer (IS2009, VS2008, readme.html)
V1.10.1210
Dec 2008
10496 Build with Visual Studio .NET 2003
Client changes
V1.07.0428
Apr 2008
10298 Client: Revisit lookup order (starlic vs local and configured licenses)
10383 Client: WSAStartup called in DllMain causes problem on Windows Server 2008 as Local System
8455 Zombie checkouts remain after client loses connectivity
10322 Move location of log directory
10347 Installer modifications for Vista and Server2008
10386 add new features to starlic-remote-admin: active-checkout-count
V1.06.1203
Dec 2006
9942 StarLicense Management Console hangs on Win2003
V1.02.0610
Jun 2003
8250 StarLicense Win&Unix - journaling does not record failed connections
8259 StarSQL Win&Unix - Journal Filenames, should be YYYYMMDD
8271 StarLicense/Win&UNIX - Doesn't read licenses from > 1 failover server
8272 StarLicense - backup server enhancement
8199 Starlicense/Win - removing failover, leaves licenses
8202 Starlicense/Win - purge licenses after connection to the primary had been deleted from the server
8268 StarLicense/Win - Journal retention
8271 StarLicense/Win&UNIX - improve failover
8279 StarLicense/UNIX&Win - improve failover
8280 Exploit multiple server addresses defined by DNS
V1.01.0521
May 2003
8216/8220 Write and close the journaling log file(s) after each entry
8249 StarLicense Win&UNIX - Journal file contains YYYYDDMM
Contacting Stelo
If you need to contact technical support, please provide the following information to help the support engineers address your issue. You can contact Stelo via phone, email, or facsimile as indicated at the bottom of this page.
Company Information
Address
Phone
Contact Information
First and Last Name of individual contact
Email Address
Host Type
Hardware and Operating System (i.e., IBM i 7.3)
Network Protocol/Gateways
Protocol and/or Gateways used (i.e., TCP/IP, SSL/TLS)
Client Type
Client Type and Operating System (i.e., Windows Server 2019, Oracle Linux 8.6)
Stelo Product,
Version, and Source
Which Stelo product and what version is installed (i.e., StarSQL for Windows v6.41.0719)
Where you obtained the software (i.e., direct from Stelo, name of specific reseller)
Problem Information
Provide as much detail as possible, including information about any application that is using the Stelo product when the problem occurs and the exact error message that appears.
© 2023 Stelo. All rights reserved.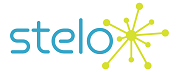 Stelo, a StarQuest company
548 Market St, #22938
San Francisco, CA 94104-5401
Telephone: +1 415.669.9619
Sales information: https://www.stelodata.com/contact-stelo
URL: https://www.stelodata.com
Support: https://support.stelodata.com
Info Center: https://docs.stelodata.com